📊 A lot of Data Awesomeness  🎉
Welcome to Data Awesome Newsletter #2! 👍
Greetings! I hope your are having a data awesome new year!

If this message was forwarded to you, you can go ahead and subscribe at dataawesome.com.

Everything below is designed to help you sharpen your data skills and everything has a lot of awesome! Let's get right to it! 🚀
---
Awesome articles 🖥


Awesome package, plugin, or extension 🔌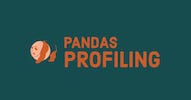 Pandas Profiling is like the pandas describe method on steroids. Lots and lots of steroids. And without the negative side effects. 😉 With one command you can generate a report for you DataFrame with descriptive stats, correlations, histograms, and more. It can even create the report in HTML!


Awesome book for learning SQL 📖
If you or someone you know is looking to learn SQL, I just released Memorable SQL. It's free while it's in pre-release, so download the .pdf or .epub and check it out! I would love to hear any constructive feedback - even if you just find a grammar mistake. Please let send your feedback by responding to this message. Thank you so much!


Awesome Visualization 🖼

This is a timeline of Van Halen band membership from Wikipedia. It's awesome not because it's perfect, but because it summed up several thousand words in a single image. For context, my spouse and I were discussing who the lead singer of Van Halen was at some point in time. This saved the day! 🎸 To set the record straight on the often mis-repeated story of Van Halen and the Brown M&Ms, check out this discussion on Snopes.


Awesome keyboard shortcut ⌨️
This keyboard shortcut is one many experienced Jupyter notebook users might know, but if you don't, you're missing out. It's probably the one I use most in a Jupyter notebook, so I've got to share it! Press Shift + Enter in a Jupyter notebook cell to run the current cell. If there aren't any cells below the current cell, it will also insert a new blank code cell. 😀


Awesome people to follow
What I've been working on 🛠
It's been a busy winter! ❄️ In addition to Memorable SQL, here are a few other resources you might find useful:
I expanded my research on the most in demand tech skills for data scientists. I analyzed results for data engineers here and data analysts here. It was interesting to see the similarities and differences. Check out the articles for more insights and learning suggestions.

I've got a bunch more stuff in the works, so stay tuned!


Thanks for being awesome! 🎉
Let's connect at all the places below!