Discover more from Data Awesome
Awesome data resources
Over 5,000 subscribers
What does the data say you should do about coronavirus? 📊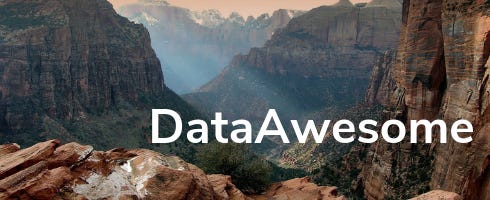 Greetings! I hope your are having a good March!

Usually, this is a newsletter that shares lots of great resources and says awesome too much. 😉 For March, I'm sharing two really important discussions of coronavirus with visualizations, models, and extremely important implications.

This article by Jeremy Howard and Rachel Thomas is an important discussion of why we have to flatten the curve.

This article by Tomas Pueyo is absolutely fascinating. The value of communities social distancing a day earlier is huge!

My spouse and I live in Washington DC, USA, and we're pulling our kids out of school tomorrow. Everything we know from other countries suggests it's worth doing if you can.

If you live anywhere that isn't taking the actions that these articles imply you should, I encourage you to take those actions yourself, as much as possible. If lots of folks take such actions, we can decrease the spread of Coronavirus and save lives.

If you can, please share this information with others and advocate for actions that will flatten the curve as quickly as possible.

If this message was forwarded to you, you can subscribe at dataawesome.com.
Thanks for being awesome! 🎉